Carlsbad Sexual Assault Attorney
If you have been in a sexual assault; You should seek legal
assistance today: (844) 994-0480
SEXUAL ASSAULT
Located in Carlsbad, Stipp Law Firm recognizes the utmost significance of pursuing justice for victims of sexual assault, both within the framework of civil and criminal proceedings. Within the realm of sexual violence, civil claims extend far beyond monetary reparation. They serve as a vital instrument through which victims can hold offenders accountable, find solace, and actively contribute to the prevention of future incidents of a similar nature. If you or a cherished individual has endured sexual violence or assault within the Carlsbad region, our esteemed team at Stipp Law Firm is poised to offer invaluable assistance.
Our accomplished lawyers specializing in cases of sexual assault possess a profound comprehension of the associated trauma and wholeheartedly champion the cause of victims. Equipped with extensive expertise in representing individuals affected by sexual assault and various forms of sexual violence, our firm is suitably positioned to provide comprehensive guidance and unwavering legal representation. Our primary objective is to ensure that victims and their families possess a thorough understanding of their legal rights and available avenues following incidents of sexual assault.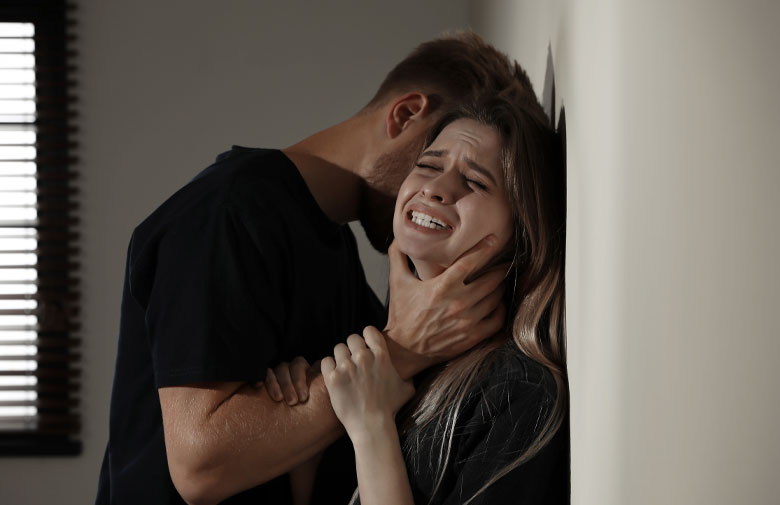 SEXUAL ASSAULT
Call Stipp Law Firm today to speak to one of our experienced Sexual Assault Attorney at (844) 994-0480
KEY HIGHLIGHTS:
Seek justice for sexual assault victims through civil and criminal cases.
Provide comprehensive legal support for victims of sexual assault.
Hold perpetrators accountable and support closure for victims.
Contribute to the prevention of future incidents through legal action.
Experienced and compassionate team of trauma-informed attorneys.
Handle sexual assault cases in Carlsbad area.
Educate victims and loved ones about available legal options.
Remember, at Stipp Law Firm, we are here to assist you in navigating the legal complexities surrounding sexual assault cases. Your voice matters, and we are dedicated to standing with you every step of the way.
Penalties for Sexual Assault and Statutes of Limitations in California
Developing a comprehensive awareness of the laws surrounding sexual assault is of paramount importance for Carlsbad residents. The breadth of offenses encompassed by sexual assault necessitates a thorough understanding of the legal framework in California.
Perpetrators of sexual assault in Carlsbad can anticipate not only facing criminal prosecution instigated by the state but also potential civil actions brought forth by their victims.
Sexual assault offenses attract punitive measures under both California state law and federal law. The severity of these offenses, classified as either misdemeanors or felonies, hinges upon various factors, with consideration given to the age of the victim. It is worth noting that California has eliminated the statute of limitations for criminal cases pertaining to sexual assault.
Simultaneously, victims of sexual assault maintain the option to pursue justice and seek compensation through civil claims. In California, individuals who have endured sexual violence or assault possess the right to file civil claims for damages, irrespective of the absence of a criminal conviction or formal police report. In certain instances, the families of victims may also qualify to pursue such claims.
Reimbursement for necessary treatment
Victims can seek reimbursement for the costs of necessary medical treatment resulting from the sexual assault. This may also extend to expenses for ongoing psychological counseling or other forms of treatment.
Damages for work disruption
If a sexual assault incident hinders a victim's ability to work for an extended period or forces them to leave their job, they can pursue damages for the wages lost as a direct result.
Seeking compensation for trauma
California law acknowledges that the experience of sexual assault is traumatic and often leads to long-term psychological difficulties. Victims are permitted to seek damages for mental anguish, physical pain, and emotional distress.
Deterring harmful behavior
In order to discourage similar behavior in the future, the court may impose punitive damages on offenders who engage in intentionally harmful or egregiously negligent acts. The amount of punitive damages awarded typically depends on the financial status of the offender.
In civil cases, it is typically required for victims of sexual abuse to initiate a claim within a specific timeframe, usually within two years from the occurrence of the alleged incident (although this timeframe may be significantly extended for cases involving minors). It is of the utmost importance for victims to be proactive in safeguarding their rights and filing a claim before the expiration of the statute of limitations. Failing to meet this deadline can result in the forfeiture of the opportunity to pursue a claim.
At Stipp Law Firm, we understand the criticality of adhering to these timelines. Our team of experienced attorneys specializing in sexual assault and personal injury cases in Carlsbad is dedicated to assisting victims in the timely filing of their claims. We ensure that no vital deadlines are overlooked, providing comprehensive guidance and legal support throughout the process.
Types of Sexual Assault
Sexual assault stands as a deplorable manifestation of sexual violence that regrettably impacts numerous individuals, spanning across genders and age groups, both within Carlsbad and beyond.
Under California Law, sexual assault encompasses any form of non-consensual sexual contact or conduct. This includes scenarios where the victim is unable to provide explicit consent due to factors such as physical incapacitation, intoxication, unconsciousness, or physical disability.
The acts classified as sexual assault include:
Rape and attempted rape
Coerced sexual acts of any nature
Unwanted groping and touching
Any form of non-consensual penetration
Sexual abuse
Sexual exploitation
It is imperative to emphasize that force, in the context of sexual assault, extends beyond physical coercion. Perpetrators often resort to employing emotional coercion, manipulation, intimidation, or other psychological tactics in their abhorrent pursuit of malicious objectives. These non-physical forms of force are equally significant and can have severe and lasting impacts on the victims of sexual assault.
Addressing Institutional Sexual Abuse and the Responsibility of Third Parties
In Carlsbad, it is imperative to recognize the findings presented by the National Sexual Violence Resource Center (NSVRC), which shed light on the significant occurrence of sexual battery incidents within relationships where the individuals involved are acquainted with each other. This encompasses a range of dynamics, including intimate partners, relatives, business associates, and even casual acquaintances. It is crucial to understand that sexual abuse can occur within various contexts, including those where a level of familiarity exists.
The term "institutionalized" sexual abuse refers to a recurring pattern of behavior within institutions, facilitating predatory and abusive practices. This concept encompasses the dynamics of power, as many perpetrators of sexual battery exploit positions of authority to carry out their abusive acts. It is vital to acknowledge the influence of power imbalances and the systemic factors that enable and perpetuate such abuse within institutional settings.
Examples of institutional sexual abuse include:
Employer Exploitation
Educator Coercion
Parental Exploitation
Coach Misconduct
Doctor's Betrayal of Trust
Identifying Indicators of Sexual Assault
Developing an understanding of the warning signs associated with sexual assault is of utmost importance, particularly in safeguarding the well-being of your loved ones. It is essential to remain vigilant and recognize sudden behavioral changes or unexplained injuries and medical symptoms that may indicate an individual has experienced sexual assault but feels unable to disclose it. Perpetrators of sexual assault often employ intimidation and threats to silence their victims, fostering an environment of fear and silence.
Furthermore, there are specific warning signs that can help protect oneself and others from potential sexual assault. One such indicator is the employment of grooming tactics by individuals with intentions to commit sexual assault. These tactics involve strategies aimed at establishing trust and confidence with their intended victims. Groomers may create a false sense of security, utilize flattery, and employ excessive attention to lower their victims' guard and manipulate them emotionally. Recognizing and being aware of these grooming behaviors can play a crucial role in identifying potential threats and taking necessary precautions.
Substance manipulation:
Some offenders use alcohol or drugs to impair their victims' resistance. If someone appears focused on getting another person intoxicated, it could be a red flag indicating harmful intentions.
Isolation techniques:
Offenders frequently attempt to isolate their victims, whether for spontaneous attacks or as part of an ongoing abusive relationship. They may try to lure victims away from social settings or gradually remove their support systems over time.
Manipulation and victim-blaming:
After a sexual assault, perpetrators often employ manipulation and confusion to shift responsibility onto the victim. They may pressure the victim into believing the act was consensual, further exacerbating the victim's emotional turmoil.
Navigating the Aftermath: Steps to Take Following a Sexual Assault
Following the experience of a sexual assault, victims often find themselves uncertain about the next course of action to take. In such circumstances, one of the most crucial steps is to promptly report the assault. While it is understandable that some victims may feel fear or apprehension about speaking out due to potential retaliation, and others may consider suppressing the incident to move forward, it is vital to recognize the inherent dangers of these thought patterns.
Speaking up and reporting a sexual crime is a challenging and courageous act for any victim. However, doing so significantly enhances the chances of the offender being held accountable through prosecution and conviction. Moreover, reporting the assault promptly to the appropriate authorities serves as a proactive measure to mitigate the risk of the offender victimizing others in the future. It contributes to the prevention of further harm and fosters a safer environment for the community.
Time plays a pivotal role in preserving crucial evidence in cases of sexual assault. The collection of biological evidence from the victim's body, clothing, personal belongings, and the scene of the incident is instrumental in expediting the investigative process and aiding in the prosecution of the offender. Therefore, it is imperative for victims of sexual assault to seek assistance from the police as soon as possible, ensuring the initiation of an investigation that maximizes the chances of success.
Following the report to the police and receiving necessary medical treatment, the next vital step is to contact a reputable sexual assault lawyer in Carlsbad. A knowledgeable and experienced lawyer specializing in sexual assault cases can provide invaluable guidance and unwavering support throughout the legal process. They can navigate the complexities of the legal system, advocate for the rights of the victim, and ensure that their voice is heard. Engaging the services of a skilled sexual assault lawyer is a crucial step towards seeking justice and obtaining the necessary legal recourse.
Is Legal Representation Necessary in My Case?
While the state is responsible for the criminal prosecution of the offender in cases of sexual assault, it is crucial for victims to seek the guidance of an attorney to pursue a civil claim. While the criminal case primarily focuses on the offender's sentencing and potential punishment, the civil action provides an avenue for the victim to seek compensation for the damages they have endured.
A civil claim allows the victim to pursue legal recourse for the physical, emotional, and financial harm they have suffered because of the sexual assault. It provides an opportunity to hold the perpetrator accountable for their actions and seek appropriate compensation for medical expenses, therapy costs, lost wages, pain and suffering, and other related damages. By engaging the services of an experienced attorney, victims can navigate the complexities of the civil legal process and ensure that their rights and interests are protected, pursuing the compensation they deserve for the harm they have experienced.
The impact of having the right attorney on a Carlsbad sexual assault case cannot be overstated. An attorney not only handles the legal aspects but also arranges support services and provides additional resources for the victims. At Stipp Law Firm, we understand the complexity of sexual assault cases and the importance of comprehensive support for our clients. Contact our office in Carlsbad today to schedule a free consultation with one of our experienced attorneys. We are dedicated to putting our skills and resources to work in your case.