San

Diego

Car Accident Attorney

If you have been in a car accident; You should seek legal
assistance today: (844) 994-0480
CAR ACCIDENT
San Diego's highways witness numerous car accidents each day. These mishaps not only interfere with our day's agenda but also result in severe injuries and fatalities. In fact, car accidents continue to be one of the leading causes of death in San Diego, Los Angeles, Riverside, and Orange Counties.
Dealing with an accident aftermath can be challenging, but an experienced San Diego car accident attorney from our firm can assist you during this difficult time. It's essential to hire a lawyer who has handled various types of car accidents to ensure that you receive the best representation. We will vigorously pursue your case and take it to trial if necessary.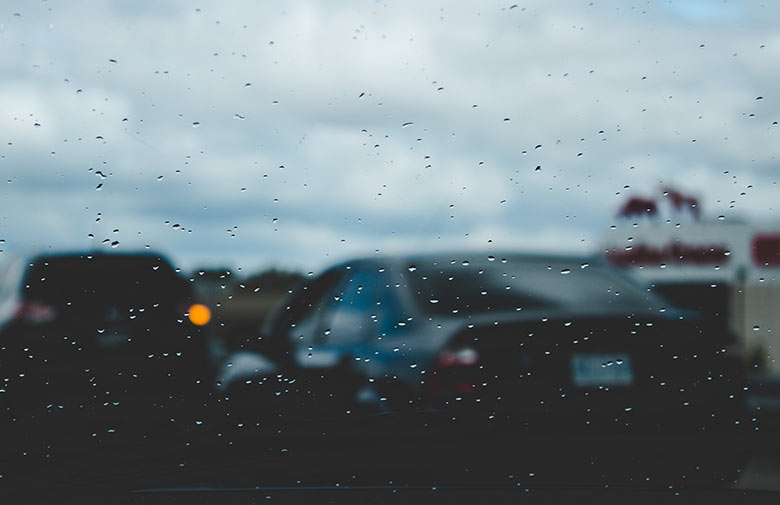 CAR ACCIDENT
Call Stipp Law Firm today to speak to one of our experienced Car Accident attorneys at (844) 994-0480
Car accidents are a common occurrence on the roads of San Diego, despite the milder weather conditions. Driver negligence is the primary cause of most car accidents, which may include distracted driving, driving under the influence, failing to obey traffic laws, and reckless driving. For example:
Distracted Driving
Driving Under the Influence
Failing to Obey Traffic Laws
Dangerous Road Conditions
Speeding
Tailgating
Running Red Lights or Stop Signs
Poor Vehicle Maintenance
Road Rage or Aggressive Driving
Inexperienced Drivers
Fatigue or Falling Asleep at the Wheel
Defective Vehicle Parts
However, other factors like inexperience, advanced age, and adverse weather conditions can also contribute to car accidents. If you have been involved in a car accident, it's essential to seek legal assistance from a San Diego car accident lawyer with experience in the specific type of case you have.
At Stipp Law Firm, APC, we have experience in handling all types of accidents and the factors that cause them. Don't hesitate to contact us for skilled representation and guidance during this difficult time.
TYPICAL INJURIES RESULTING FROM ACCIDENTS
Car accidents cause all types of injuries, but some are more common than others. Some of the most common are:
Neck Injuries
In car accidents, neck injuries are a common occurrence due to the fragility of our necks. The most frequently seen neck injuries are whiplash injuries, which result from the sudden jolting of the head and can cause strains and sprains. However, more severe injuries can also occur, such as disc bulges, herniations, and nerve damage. These types of injuries can lead to symptoms of pain and loss of sensation that can travel down into the arms and hands. In some cases, neck injuries can be so severe that surgical intervention is required, such as a discectomy or fusion.
Back injuries
Back injuries are the second most common type of injury resulting from car accidents. Similar to neck injuries, the jolt of a car accident can cause sprains and strains in the back, with lower back injuries being the most common. More severe back injuries, such as herniations, can also occur. In some cases, lower back injuries can result in pain and numbness in one or both legs.
Head Injuries
Head injuries are a serious concern in car accidents. Depending on the type of accident, the head can be jerked forward and backward in a rear-end collision or struck against the window in a T-bone accident. The most common type of head injury is a concussion, which can cause a variety of symptoms, including but not limited to: loss of consciousness, nausea, headaches, drowsiness, light sensitivity, and cognitive impairment. While some symptoms may disappear shortly after the accident, others may persist for years.
It's important to note that while concussions are common head injuries resulting from car accidents, more severe head injuries can occur, leading to permanent physical and mental trauma. For instance, a traumatic brain injury (TBI) can occur when there is a forceful impact on the head, causing damage to the brain. TBIs can range in severity and may result in long-term complications such as cognitive impairment, personality changes, and emotional instability. Additionally, head injuries can lead to permanent disfigurement or scarring, which can have significant emotional and psychological effects on individuals. It's essential to seek medical attention after a car accident, even if there are no visible signs of injury, as some injuries may take time to manifest.
Broken Bones
Fractures are frequent injuries resulting from car accidents. Although high-speed collisions are more likely to cause fractures, low-speed accidents can also result in broken bones. For instance, if a person's leg is caught between the brake and the seat during a collision, it can result in a fracture.
Cuts and Bruising
Cuts and bruising are another common type of injury resulting from car accidents. Even in minor accidents, people can suffer from cuts and scrapes, while bruising is often seen in areas where the seat belt has properly secured someone in their seat, such as the chest, ribs, and stomach. In more severe accidents, people can suffer from deeper lacerations that require stitching and may result in permanent scarring.
WHY YOU SHOULD CONTACT A SAN DIEGO CAR ACCIDENT LAWYER IF YOU HAVE BEEN IN A COLLISION
When you're involved in a car accident in San Diego, taking the right steps from the very beginning is crucial to the eventual outcome of your case. First and foremost, prioritize your safety and the safety of your passengers. If you are severely injured or believe you need medical attention, call 911 right away.
For minor collisions, it's usually safe to move your car off the road onto the shoulder or a nearby parking lot. However, be sure to take photos of the damage to all vehicles involved, exchange insurance and contact information with the other drivers, and collect the names and contact information of any witnesses. It's also important not to admit fault or make any statements that could suggest responsibility for the accident.
In more significant accidents, it's best not to move your car until the police arrive and are able to conduct their investigation. Regardless of the severity of the accident, it's always a good idea to call the police. Even if the other parties involved are hesitant, the police report can be a valuable piece of evidence in a potential lawsuit.
After you leave the scene, assess how you're feeling. If you're experiencing any pain or discomfort, seek medical attention right away. Even if you don't feel any pain immediately after the accident, it's possible that symptoms could appear in the hours or days following the incident. Delaying medical care can weaken your case and give insurance companies an opportunity to deny your claim.
When you speak with healthcare providers, be sure to accurately and honestly describe your symptoms. Any incriminating statements you make can be used against you later on. It's also important to report the accident to your insurance company and save all relevant information, including photos and witness statements.
If the other driver's insurance company contacts you, do not speak to them. They may try to twist your words and use them against you. Instead, contact an experienced car accident lawyer to get a consultation about your rights and whether you should hire an attorney to help with your case. Having a qualified legal representative can make all the difference in achieving a positive outcome.
WHY USE AN EXPERIENCED SAN DIEGO CAR ACCIDENT LAWYER AT STIPP LAW FIRM, APC?
If you want a law firm that values you as an individual and not just a source of revenue, then you should consider choosing us. While we have successfully handled numerous San Diego car accident cases, we pride ourselves on providing personalized attention to each client.
We take a proactive approach when dealing with insurance companies, ensuring that our clients receive the full compensation they are entitled to. Our dedication to pursuing every avenue of recovery, even if it requires an additional effort that other lawyers may not take, sets us apart.
Additionally, we are not hesitant to take cases to court if necessary. Insurance companies recognize and respect our willingness to litigate, which often leads to a fair settlement for our clients.